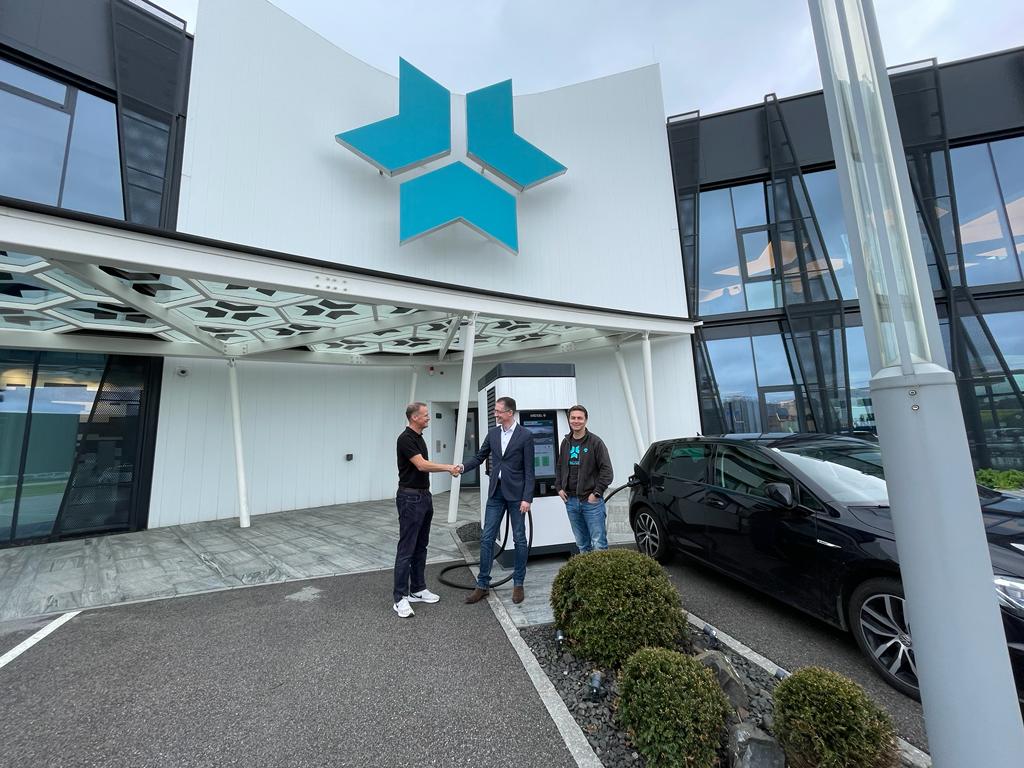 Look behind the scenes at KREISEL ELECTRIC
Recently, Adriaan Harthoorn (EF-Concepts shareholder) visited Kreisel's headquarters in Rainbach Austria. Every day, more than 200 employees here contribute to pushing the boundaries in e-mobility and moving the industry forward.
At Kreisel headquarters, they focus on the development of prototypes, small series and infrastructure for charging devices. The R&D and testing departments are also located in Austria and ensure that their battery systems meet the highest standards and customer requirements.
Presenting CHIMERO
After a welcoming reception, Adriaan Harthoorn was updated on the company and the challenges it faces these days. We were given a look behind the scenes and a presentation on the CHIMERO. A high-power commercial charging platform that enables up to 180 kW of CCS charging power with a low grid connection. Key to this technology is the integrated battery that avoids peak loads during charging. This unique arrangement enables high charging capacity with a typically available grid connection.
This battery contributes to the local energy hub. It can serve as a neighbourhood battery to buffer generated solar power from the homes. EF-Concepts' energy management software controls energy flows in the neighbourhood and ensures balance in the grid. A backbone for energy transition.